Nutrition, exercise, community, mindfulness
The assessment is designed to give an indication of your current level of fitness, specifically to highlight any risks that will increase your chance of developing a cardiovascular related disease (CVD). In Australian 30% of all deaths are due to a cardiovascular disease and we know that this mainly comes from poor lifestyle choices such as poor diet, inactivity and stress. Therefore, with your fitness evaluation, bioimpedance scan, and nutrition analyses we aim to identify and measure key areas in your lifestyle that can be improved, whether its fat loss, strength gain or cardiovascular in order to lower your risk of CVD and enhancing your life in the process.
Health Injury screen
Lifestyle questions
Body composition scan
Stress test
COPD test
Movement assessment
Strength test
Flexibility test
Cardiovascular test
Detailed report
Goal
Nutrition
 If you're ready to take control of your health and achieve long-term and lasting transformation our nutrition coaching is for you.
We will help you to create a set of healthy habits that create lasting change and to make sure you can enjoy life without any strict and drastic diets taking over your life.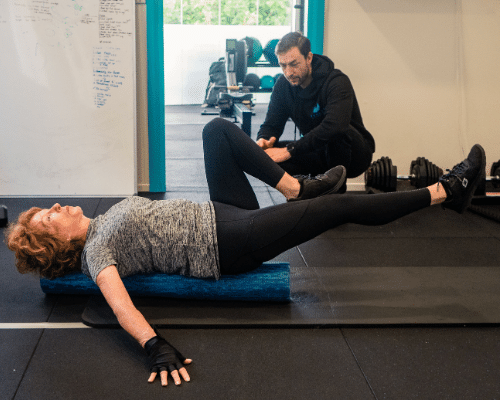 We will work together to set a plan which will be truly yours and fits your day to day life.
With our nutrition program, you will  achieve and maintain your goals, we will show you what works and what doesnt and we help you to filter through all the conflicting information out there to make sure you are not wasting your time
Lose the weight/fat,

get stronger physically

build confidence

feel physically and mentally stronger,

And feel like food is your friend, not your enemy
Holistic approach to fitness and health
Holistic approach to fitness and health
Evolve members and their experiences
Evolve Health and fitness is a place where we aim to create the strongest person you can be.
The members of Evolve Health and Fitness have some truly incredible stories to share. Not only have they achieved amazing results on the scale and with their measurements, they members have dramatically increased their fitness, totally transformed their lifestyles and their entire lives.
With the help of this team I stayed positive and completed the New York marathon. Always welcoming and fun..(even when it hurts!!)
Sarah Jan Coates
Started six years ago when I felt I needed to get fit and healthy. Couldn't ask for better a better team of personal trainers. Look forward to my session each week. Enjoyable so it doesn't seem like any effort at all.
Joyce Kelly