LOVE YOUR NEW LIFE. OR GET A FULL REFUND.
Know exactly where you're at and track your progress every step of the way. Our assessment is designed to give an indication of your current level of fitness, specifically to highlight any risks that will increase your chance of developing a cardiovascular related disease (CVD). In Australian 30% of all deaths are due to a cardiovascular disease and we know that this mainly comes from poor lifestyle choices such as poor diet, inactivity and stress. Our assessment process includes a fitness and mobility evaluation, bio-impedance scan, and an in depth analyses of your nutrition. With this we aim to identify and measure key areas in your lifestyle that can be improved.
Health Injury screen
Lifestyle questions
Body composition scan
Stress test
COPD test
Movement assessment
Strength test
Flexibility test
Cardiovascular test
Detailed report
Goal
Nutrition
If you're ready to take back control of your life, don't hesitate to get in touch with us. We're great listeners!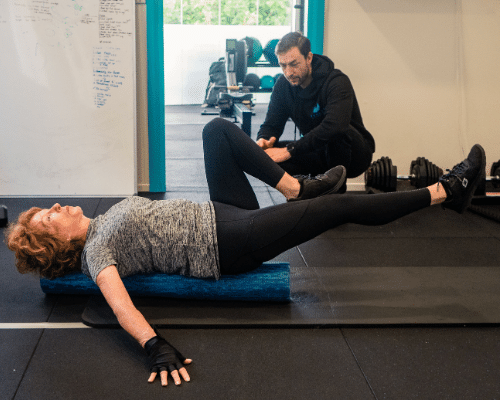 With our nutrition program, we'll cut through the endless noise of fad diets and misinformation and simplify the essential elements of healthy eating, and eating for specific goals.
Lose the weight/fat,

Get stronger physically

Build confidence

Feel physically and mentally stronger,

And feel like food is your friend, not your enemy
Evolve members and their experiences
Evolve Health and fitness is the place you become the strongest person you can be.
Here you'll find testimonials from members of our incredible community. Some have smashed their weight loss and body composition goals, others have dramatically increased their fitness and strength.
What we are most proud of at Evolve is to see that our members. continue transform their lives and dare to be great.
With the help of this team I stayed positive and completed the New York marathon. Always welcoming and fun..(even when it hurts!!)
Sarah Jan Coates
Started six years ago when I felt I needed to get fit and healthy. Couldn't ask for better a better team of personal trainers. Look forward to my session each week. Enjoyable so it doesn't seem like any effort at all.
Joyce Kelly